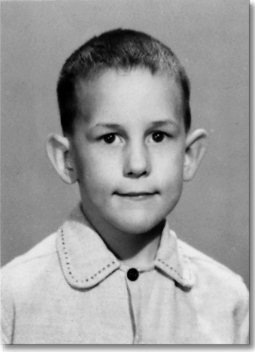 I grew up in Bellevue, Washington during the 1950's and 1960's. Although I could count on one hand the number of times I went to church growing up, I always believed there must be a God, and hoped for some kind of existence beyond the grave.
After finishing high school I went to college, and because my life lacked purpose and direction I changed my major several times, finally settling on English. After graduating I found it difficult to get a satisfying job, but after I took several courses in computer programming I went back for more studies. Like many people, I believed that the key to happiness lay in finding a job that I liked, yet in my heart I was never really convinced that this would bring me lasting satisfaction.
I went on for further studies in Computer Science at the University of Oregon, where an opportunity opened up for foreign exchange study in Germany. Since I'd long been interested in Europe and in living abroad, this seemed like a perfect opportunity for me. So at the age of 27, I moved to Stuttgart, Germany as a foreign exchange student. Less than a year and a half later I had landed my dream job and moved to Munich.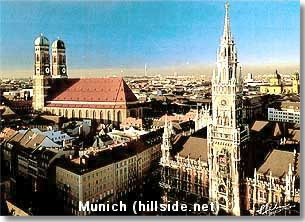 Living in Germany was lots of fun, so much so that you could say it represented the culmination of my lifetime dreams. I was working at a job that I enjoyed and since I was in Europe I could satisfy my cravings for travel, old buildings, museums and meeting people of different cultures. I was also giving myself over to the never-ending and very unsatisfying quest after the lusts of the flesh.
Although you'd say I enjoyed life, I came to realize that I was a very a self-centered and empty person. Relationships were a frequent source of conflict and anger and people were little more than objects to be used and exploited. Life was to be used up, and other people were simply there to serve my own pleasures and purposes.
I met quite a few people in Germany who have turned out to be faithful, lifetime friends, including Arthur from Stuttgart. After I moved to Munich we maintained frequent contact and often paid visits to each other. I observed Arthur as he gradually became interested in spiritual things and eventually became a Christian. I saw how God had dramatically changed his life, and I was curious, even jealous. Since Arthur was also very zealous about sharing his newfound faith with me he gave me a New Testament and urged me to read it.
Over the course of several years I started to explore what it meant to be a Christian. I observed the conviction with which Christians prayed and communicated with God, and I wanted that assurance also. As I began to pray and read the Bible the following verses brought conviction to my heart and stirred me on in my search for God:
"But everyone who hears these words of mine and does not put them into practice is like a foolish man who built his house on sand. The rain came down, the streams rose, and the winds blew and beat against that house, and it fell with a great crash." - Matthew 7:26-27
7+ years was more than enough time to have lived in Germany and so I moved back to America, expecting God to do great things in my life. But I found that moving home didn't solve any of my problems - in fact it made them worse! After losing more jobs and experiencing more sour relationships, God's call on my life became overwhelmingly evident. At the end of August in 1984 I finally realized that I needed to turn my life over to Jesus Christ, so I accepted Him into my life as my personal Lord and Savior.
My life is no longer empty because Jesus is there to fill it up. I have slowly become more aware of the significance of other people because of God's committed love for me as well as for them. I no longer try to exploit others, but to help and to serve them, as Christ served me when He gave His life for me.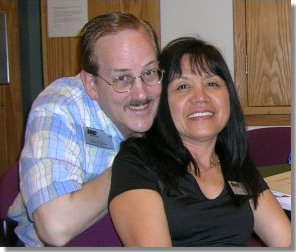 By God's grace I am learning to control the self-centeredness and depression that used to plague me and burden others. Even though the outward circumstances of my life may not appear so different, life has a much different quality, because in all circumstances I know that God is always there with me. Life is no longer a commodity to be used up until it is depleted. Life has an ultimate purpose and meaning: to live forever for the glory of God!
After Becky and I served God for two years in Japan as English teachers, David studied at Dallas Theological Seminary. After relocation to South Carolina, God opened wide a door for a teaching ministry in Germany, and in 2016 we planned and carried out a mission of love in the Philippines.
May this testimony of God's work in my life encourage your heart!


Blessings and shalom from,